There are many local attractions around Healesville and a little further away. They make fantastic stop-overs on the way to or from Candlebark Farm or they are great day trips during your stay.
We have plotted them on a map  here to help with your planning and our local bus company McKenzie's will helpfully organise transport.
Healesville Sanctuary
Very popular tourist destination in Victoria, a must see.  A fantastic chance to see a wide range of Australia's many native animals. We recommend seeing the SPIRITS OF THE SKY demonstration, if you get a chance. Have a look at the Healesville Sanctuary website.
4 Hours
Glen Eadie Ave, Healesville
5957 2800
Melways: 278 F8
Coranderrk Aboriginal Cemetery
A local site of historical and cultural significance. Coranderrk was an Aboriginal Reserve set up by the government in 1863 and formally closed in 1924. The Coranderrk Cemetery is open to the public and houses the grave of William Barak, the last leader of the Wurundjeri clan, which traditionally occupied Melbourne and its surrounding lands.
1 to 2 Hours
Picaninny Rd, Healesville
Melways: 277 K9

Badger Weir Park
A very popular, natural spot with a lovely creek, BBQ facilities and shaded bushwalks amongst very tall Mountain Ash. Feed the parrots. Further information on the Parks Victoria website.
3 to 4 hours
Badger Weir Rd, Healesville
Melways: 278 K9
Yarra Valley Tourist Railway
Offering ½ hr train rides on the old Yarra Glen to Healesville Line. For timetables, visit the Yarra Valley Railway website.
1 to 2 Hours
Healesville Train Station; 5962 4429
Melways: 278 A1
Maroondah Reservoir Park
With beautiful gardens of both native and exotic trees, it's a lovely picnic place. Go for a walk along the dam wall and see the historic Rose Stairway, which is beautiful in Autumn. See the huge dam wall and after falls of rain see the immense force of the water rushing out of the spillway. Browse Maroondah Reservoir Park website.
2 to 3 Hours
Maroondah Hwy, Healesville
Melways: 270 K10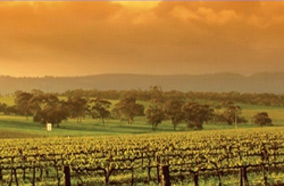 Yarra Valley Winery Tours
Expert guided tours where they do the driving. See The Yarra Valley Winery Tour website.
Full range from budget conscious to Gourmet.
6 to 8 Hours
Joanne Tate: 1300 496 766
The Big Bouquet
The Big Bouquet is a modern flower farm and alpaca stud. Take the opportunity to look behind the scenes and learn first-hand about the growing of top quality gerberas and the breeding of alpacas. A guided tour of The Big Bouquet will introduce you to all the aspects involved in producing these stunning cut flowers. You will also be introduced to the wonderful world of alpacas. Visit The Big Bouquet's website.
1 to 2 Hours
The Big Bouquet
Barak Lane, Healesville

Haining Farm
After spending more than forty years as a commercial dairy farm, Haining Farm has recently been transformed into a new public park that will help to protect two of Victoria's most threatened species: the Lowland Leadbeater's Possum and Helmeted Honeyeater. It's also a fantastic place to visit, with extensive walking tracks, wide open spaces, and a fascinating history. Visit Haining Farm's website.
1 to 2 Hours
Haining Farm
corner of Don Road and Dalry Road

Lake Mountain
A beautiful park and snowfields offering cross country skiing, tobogganing and snow play during the winter. Visit Lake Mountain's website.
Melways: 510 U11
Marysville
Devastatingly, Marysville was one of the towns that was hardest hit during the Black Saturday fires in 2009. Despite the terrible hardships and loss, Marysville has shown brilliant spirit by rebuilding and continuing on. While the town has lost the majority of it's beautiful historic buildings, it is definitely worth visiting. Browse Marysville's website. See also Bruno's Art Garden.
Melways: 510 T11
Puffing Billy
Puffing Billy was built to serve at the turn of the century. Take the Puffing Billy into the Dandenongs, enjoying the scenery and enjoy riding on the historic train.
Visit Puffing Billy's website.
Emerald
Melways: 127 E5
9757 0700